Skip to main content
Trek for Kids
Trek for Kids is an initiative from the GSK and Save the Children partnership.  In March 2019  forty GSK trekkers, from around the world, will climb Ras Dashen to raise money for Save the Children.
Marc Lambert tells us all about his history of climbing, why he fell in love with it and what advice he would give to the 2019 trekkers.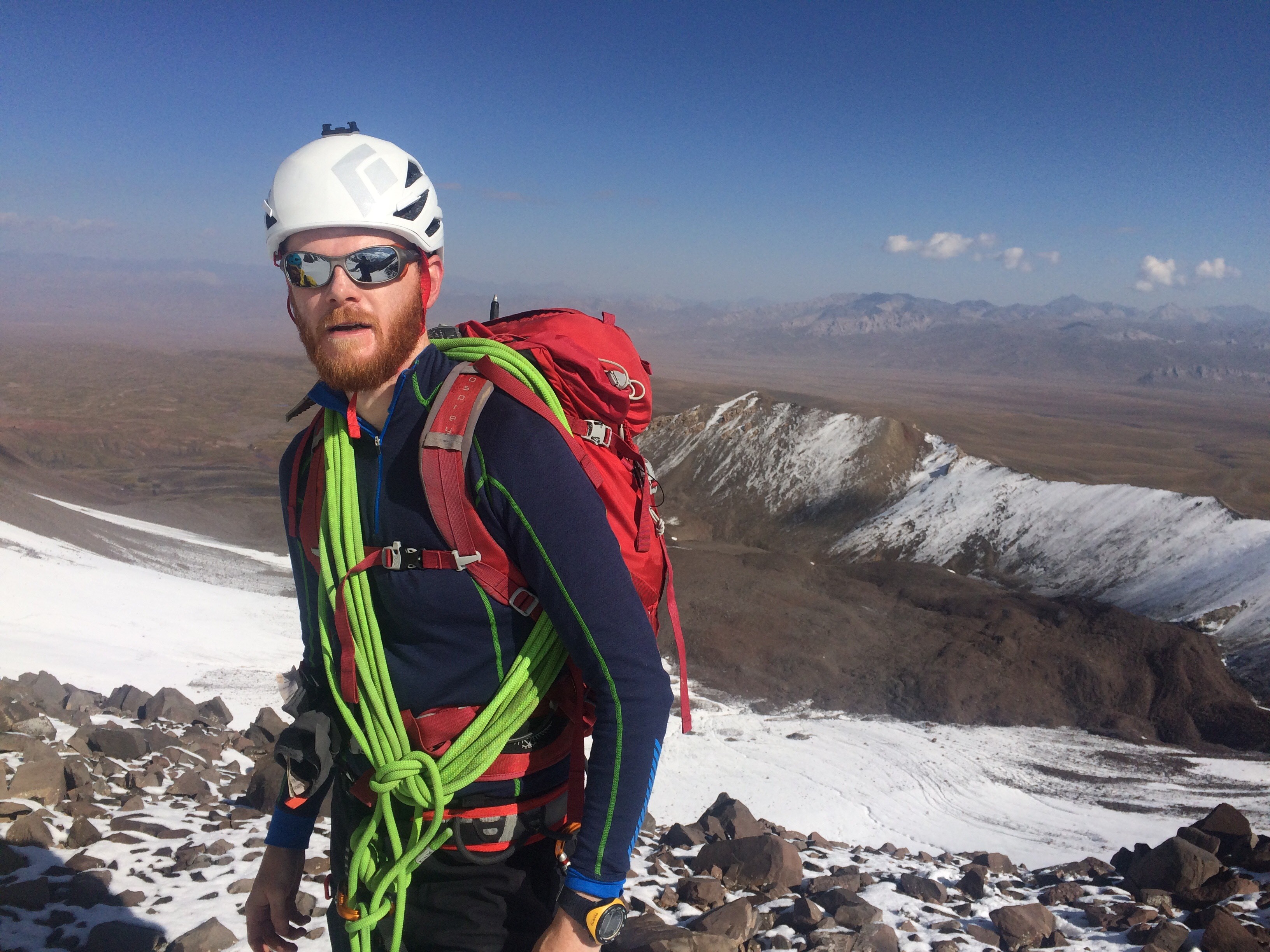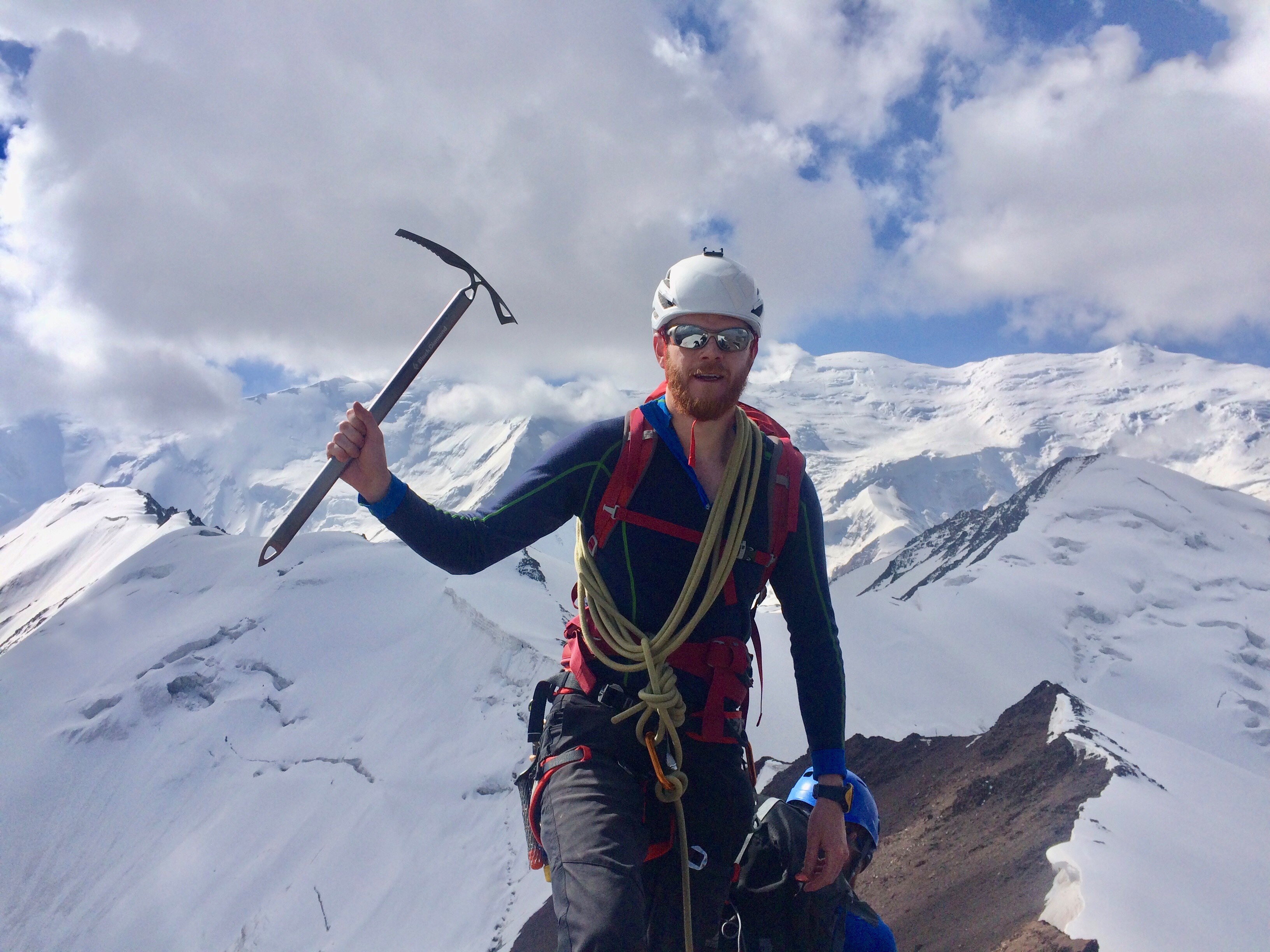 Please give us a quick summary of your climbing experiences to date
I started climbing about ten years ago and the first mountain I ever climbed was Mont Blanc, which was a bit strange because it's the highest mountain in Europe. Went big quite early! However my very first attempt on Mont Blanc ended rather badly. I didn't reach the summit which was a bit frustrating. I went back home and thought maybe this sport isn't for me, and then halfway through the year, I thought I would give it another go, but knew I had lots to learn.
I started watching a lot more YouTube videos and speaking to people and getting a lot more friends in the climbing world. Then, the following year, went back to France and attempted Mont Blanc and successfully summited, my love for mountaineering went from there. I spent the next couple of years trotting around the Swiss and French Alps, climbing various peaks and exploring different routes and skillsets.
What got you into climbing and why do you enjoy it?
I was very lucky that I had friends who love climbing and we started to climb together. My confidence grew and grew, I loved that on a Friday you can be in the office but on a Saturday you can be up a 4,000 metre mountain and then back to work on a Monday morning.
As I started to go above 4,800-5000 metres it becomes more expedition mountaineering, which is where you take everything with you on your back and you're on the mountain for days, weeks, and even months at a time. I really, thoroughly enjoyed that side of mountaineering. It made climbing a bit more of an adventure.
I started to organise my own expeditions and got people to join me, sometimes ill-fated, sometimes successful! After doing this for a few years you soon realise, that after a quick search on Google, you can find there are a lot more unclimbed mountains in the world than there are climbed ones.
Kyrgyzstan, in particular, is a part of the world where there are thousands of unclimbed mountains, mainly because of where it sits - it was off-limits to international climbing expeditions for the last hundred years. Since the fall of the Soviet Union and the fact that you can get flights anywhere these days, we found ourselves in Eastern Kyrgyzstan, in the most remote mountain range in the world, called the Pamir Mountains, where there is literally no human being activity whatsoever. Spent a month down in Kyrgyzstan and successfully summited.
But after a climb you come back to the UK and go back to work and you start dreaming again and thinking, what's next?
How do you mentally prepare for a challenge before you head off for a climb?
It's helpful knowing that you've made the right kit choice and that your bag isn't too heavy. Knowing this takes a huge weight off your mind so definitely make sure this is 100% right. It's definitely mind over matter, we have a saying in mountaineering, which is 'when you're actually climbing and you're doing one of these expeditions, 90% of it is in your head. The other 10% is in your head. Quite literally, that's what it comes down to, it's about mental resolve and toughness'.
Various issues can arise when completing a climb, how did you mentally deal with aching limbs, lack of sleep and connectivity to outside world and altitude sickness?
'When your feet will no longer carry you, you have to walk with your head'. When you're tired, exhausted and you feel like your feet are aching and you can't go on anymore you just need to keep going. Particularly when I'm climbing mountains and it's really hard to keep going and when I'm feeling really tired and exhausted, I don't think I can go on anymore, I have a team talk with myself and I say, 'Listen. Let's review this discussion in my head when we reach that rock or we reach that bit of snow'.
You get up to it and then you say the same thing - let's have this discussion when we get to that that next rock. You need to keep delaying it and putting it off – if you do that for a few hours, a few days, or several weeks, you will get there.
I would personally embrace the lack of connectivity, you will enjoy it! We live in this fast-paced world that is super connected, I would enjoy the break. You can now see how long you are spending on your phone with Screentime. With that in mind, imagine not having that time in your day. Imagine not having to be in front of a screen. If you can embrace that, think of all that time it frees up for you to enjoy your surroundings, enjoy the moment, and focus on staying fit and well.
In terms of altitude sickness you can get that anywhere above 2500 metres. All I would say is take it slow, take your time in everything you do, whether it be getting up in the morning and getting dressed, right through to actually hiking for 10 hours per day. However slow you think you're going, just knock an extra 25% off that and slow the pace right down. Even things like bending down to tie up your shoelaces, you'll realise that it makes you substantially out of breath and you might get lightheaded, so just take things slowly. It's not a race, at all, and it'll be much more enjoyable if you can actually stay fit and well during the trek.
Finally of course you'll miss your loved ones, your friends and your family, but the time will fly by. It really will. Time flies when you're having fun. Nothing will change while you're away, back home, and people will be really excited to hear from you when you get back and see all the photos. Just really, really enjoy the moment!
What has been your best climb to date?
Probably the expedition to the Eastern Region of Kyrgyzstan. We entered into a geography, as it were, where no human's ever been before and the mountains we were climbing hadn't been named. To actually put something on a map is quite a unique achievement and one that I'm really quite proud of. The climbs themselves were tricky. They were difficult as there was no guidebook to tell us which way to go, when you reach a crevasse or which way you want to go to reach the summit. That was proper exploration mountaineering.
Following my visit we were able to the name the mountains which is super cool. This was done by translating meaningful elements of the climb into local language. The first was named 'Window' and the second was named 'Meeting Place'. The reasons behind this was that our team split into two and climbed opposite sides of the mountain, before meeting at the summit, hence the mountain being called 'Meeting Place'. And 'Window', because from the summit, it was like a window into the world – it had incredible views and an endless horizon.
In terms of the mountain that I enjoyed climbing the most and means the most to me is probably the Matterhorn, just because it became a real personal objective of mine and the climb went really well as I summited in a really good time. Now, every time I go to the Alps, I look across at the Matterhorn and think I stood on top of that, which is pretty cool!
What is your most essential item that you take away with you?
People might be tempted to take digital cameras and fancy SLR cameras. You can do if you want but a mobile phone these days is as good as any camera. You can take photos and videos and capture the moment as you go.
A good layering system is important, essentially it doesn't matter what you're climbing if you have this. If you're getting up to 4,000-5000 metres, you should have three main pieces of kit - a warm base layer, mid layer and then an outer shell. If you rotate between layering of those three, that's all you should ever need.
If you get it right and learn how to regulate your body temperature, it means you're not having to constantly stop and take a layer off because you're too hot or put one on because you're too cold. That's really valuable because it doesn't slow you down and you won't lose your momentum or rhythm.
What would be your bit of advice to the trekkers this year?
It can be very tempting that when you're climbing in a group to look at what other people are doing and compare yourself. Honestly, don't worry about this. Treat it as an individual climb with yourself, but of course, with the framework of a really strong team around you.
The team around you are the ones that are going to spot a problem, if you're not feeling very well or you forget to do something or you drop a bit of kit, those are the ones that have got your back. But don't worry too much about other people on their climb, about who's going faster than you or slower than you. You're all aiming for the top after all. You're going in the same direction. It doesn't matter if you get there a few hours after somebody else.
Anne Grimm from the United States of America shares her tips and memories from the Kenyan trek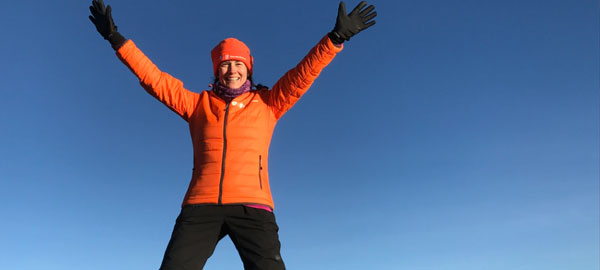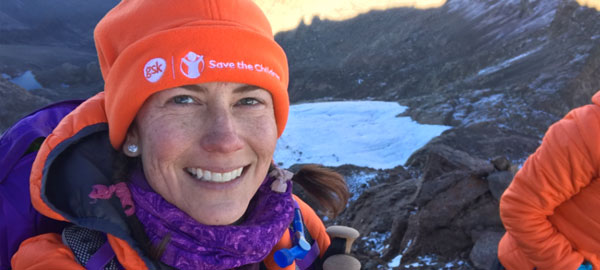 Have a read, you will find it inspiring and helpful.
What was your favourite part of the trek?
It's impossible to select only one favourite part! Of course, the summit. Reaching the summit at sunrise was so incredibly exhilarating. It was such a tremendous personal achievement, accomplishing something I never dreamed of doing, and at the same time, delivering to the many to whom I was accountable, those who had supported me, had trekked hundreds of miles with me while training, and the many, many who had donated.
The final 100 yards of the trek was also a favourite. Our eyes grew wide as we saw the end of the trek, and soon we were running, picking up speed and cheering the closer we got. We were exhausted, yet our energy abounded as we tackled the finishing strides. We achieved as an incredible team, accomplishing this amazing journey with each other's support and passion.
The visit to the village of Bungoma was the icing on the cake that gave me a renewed perspective and appreciation. Despite their extreme poverty, the people of Bungoma were truly happy and sincerely thankful, and their stories incredibly inspiring. In the first 24 hours of the trek, I realized the pride I have in working for a company that invests in people as GSK does, and not only strives, but succeeds in making a true different in the world. And that feeling hasn't waned since.
You had great success with fundraising – tell us more.
Fundraising became a personal quest to raise as much as I could, far eclipsing the required amount. My initial goal represented the miles from Raleigh to Mount Kenya and back ($15,332), which was soon bumped to $20K after surpassing the original.
We were a collaboratively competitive group, so knowing I was pushing to raise more and more money perhaps encouraged others do the same. I had fun with the efforts, posting on Facebook light-hearted training efforts such as sleeping on my porch in 16F temps, hiking in blizzards and torrential hurricane rain, and taking only a "mountain shower" (WetOnes + deodorant) for six days while still going to work.
Using Facebook Live during training treks, having a jewellery party and donating all the profits. And of course, raising $8K with bake sales at GSK, with the support of numerous volunteers and fabulous bakers. My 'adult beverage cakes' were particularly successful. Information and stories from Save the Children accompanied the baked goods and I used a post-trek bake sale to share pictures and my video about the Trek.
As a team, we raised over $350K for Save the Children, which delivered over $700K to Save the Children due to GSK matching every penny. I smile every time I think about the impact that money is delivering.
What was your best-selling cake? Would you mind sharing the recipe?
Most definitely the Chocolate Kahlua Cake. I couldn't bake enough of them – they were a firm favourite. Download the recipe and try it for yourself!
Do you have any tips for staying motivated with training in the final few weeks?
It's countdown time! Do something every day related to the upcoming adventure. In the last several weeks of my training, I posted daily on Facebook, with a story from Save the Children, or a situation which we might see as difficult to then compare it to what the children from Save the Children are experiencing.
Each post finished with how many days till the trek. Knowing the impact I was having by raising awareness about Save the Children's efforts, and the money I continued to raise with each daily countdown post kept me incredibly motivated. It's great that the trekkers for this year have a sneak peak, seeing the experiences from the Mount Kenya trekkers. That's all the motivation they need!
What was your essential item you took with you on the trek?
A laminated picture of my two daughters which was attached to my backpack; it constantly reminded me of how proud they were of me for taking on the challenge. I also had lotion from The Umstead Spa, the finishing touch to a mountain shower, which made me (almost) not realize I wasn't showering for six days!
What would your top tip be for this year's trekkers?
Savour every minute of the trek, enjoy time with the people of Ethiopia, and embrace every minute with the other trekkers. Jump in well rested and well trained and be ready to have the experience of a lifetime! It's an incredible journey with an amazing group of people that will change you forever.
I understand you also supported the GSK climber Marc as he took on the challenge of climbing Everest, could you explain what led you to this?
I read Marc's story and immediately knew I wanted to have an Orange United Bake Sale to support his efforts. Although trekking Mount Everest is a different experience than Mount Kenya, the trekker connection prevailed and it seemed only natural to support Marc's lofty trekking and fundraising goals to support Save the Children.
Anne raised $1641 for Marc Lamberts Everest Climb supporting Save the Children
2017 Kenya trekker Jamie Kinghorn shares his fundraising and training advice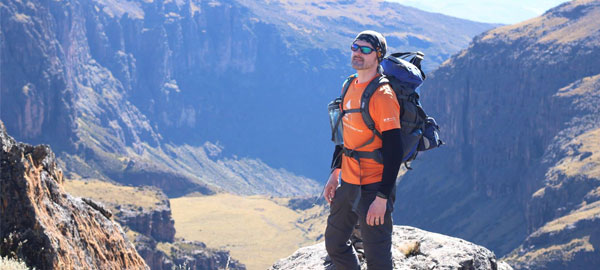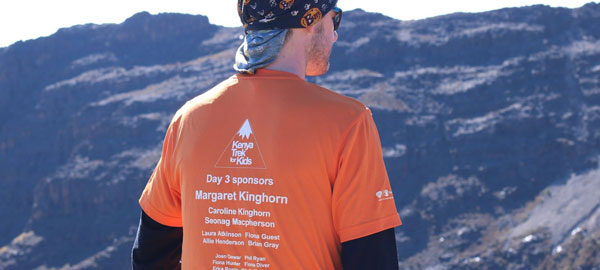 Jamie Kinghorn trekked Mount Kenya for 2017's Trek for Kids. Based at GSK Montrose, Jamie has been an employee for almost 20 years working across various sectors including the Quality Control Labs, Learning & Development and Site Logistics Management.
Living in Montrose, Jamie enjoys the lifestyle benefits including cycling to work, bike rides with his two children and Parkruns with his wife.
Here, Jamie shares his experiences on thinking a little differently when it comes to fundraising and training.
We saw your Faces of GSK article - Did having asthma play a role in your decision to apply for Trek for Kids?
It was definitely a consideration in terms of what impact some aspects of the trip would have, such as high altitude. After speaking to a doctor and experts at GSK - plus the knowledge that my asthma is under control - I was not going to be held back from applying.
What was the most challenging part of training and how did you overcome this?
The biggest challenge was finding the time to train. I was already running and cycling but going for long walks takes time. I'm lucky that where I live in Scotland, I'm only one to two hours' drive from various mountains. I reached out to family and friends for company during my training walks. When you have a family, training for long periods can have an impact so bringing them along for the ride is important.
Tell us about your sponsored T-shirt fundraising initiative – some of the other Kenyan trekkers have mentioned this.
As well as training, fundraising was also a big challenge. It was a lot of money to raise, so I had to think a little bit differently. I researched how other people raise larger amounts and saw a lot of people using crowdfunding pledge campaigns where sponsors get something in return for their donation.
I decided to do something similar. I had five t-shirts made for the trek and everyone who sponsored me had their name printed on one. When I posted an example of the sponsorship t-shirt on social media, that's when it really kicked off - people responded really positively and liked the idea of being part of the adventure. All sponsors also got a 'thank you' in my video diary.
My fundraiser had bronze to platinum levels so there was something for everyone. For example, platinum sponsors got a 'thank you' from the top of Mount Kenya and a souvenir from a local market.
Like the training, it was really about bringing people along for the ride.
How did your site colleagues/ local OU ambassadors help you raise funds?
They helped in a variety of ways. We had raffles and bake sales, which are always popular – someone even baked a Mount Kenya cake and we ran a 'guess the weight' competition as it was so big!
Our apprentices at Montrose have a charity carol service every Christmas and, in 2016, donated the collection box to Trek for Kids.
Outside of work, a friend who organises quizzes, did several fundraisers for the trek. I also play in a band so put on a band night with a raffle which was good fun.
As well as friends and colleagues, I tried to involve the local community by giving talks for the Scouts, Rotary Club and schools. One school did a 12-hour overnight 'Sportathon' for Save the Children.
What was your essential item you took with you on the trek?
It has to be boots and socks - you're on your feet all day so you need to look after them. In terms of fundraising, my essential item was my phone, which I needed to record my vlog and honour my commitment to everyone who had sponsored me.
What would your top tip be for whilst you're on the trek?
Enjoy the experience, it's such a fantastic thing to do. Get to know everyone, they'll become very important to you after such a unique adventure. I'm still in close contact with my fellow trekkers.
Also, look after each other. If you see someone struggling on the trek, you don't need to be at the front - go slower and help them, it might be you needing help later on.
What did you 'take away' from the Trek experience?
If you are determined, and put your mind and body to something, you can achieve more than you thought possible. I had never done anything like this previously and, having asthma, if you'd asked me before if I could do it I might have said no. Similarly, the fundraising seemed like a huge challenge but with determination, you can do it.
Have you done any other fundraising challenges since the trek? Supporting STC?
I came back from the trek and went straight into another fundraiser for several charities including Save the Children. Then I took a short break to avoid asking the same people for donations. Last month, I ran a half marathon for Save the Children. I love raising money for them and the fact that GSK doubles all funds raised is a great incentive. Going to Kenya and meeting mothers and their children, who would not be alive without the work of the Save the Children and GSK partnership, really changes your perspective.
2017 Kenya trekkers Jerry Chui and Beatrice Carli Moretti reveal their top tips for successful fundraising
Jerry Chui
Beatrice Carli Moretti
Fundraising can require a bit of creativity and persistence to keep those donations coming in. Here are some tips from two of our Kenya trekkers – Jerry Chui, Hong Kong and Beatrice Carli Moretti, Italy – on how you can smash your target!
What did you do to fundraise for your Kenyan trek?
Jerry: I set myself a challenge to run over 100K each month for five consecutive months - which also formed part of my physical training. I used an app to track my progress and those supporting me would make a donation for each month that I hit my target.
I also asked for donations from my friends, colleagues and families directly via social media.
Beatrice: I divided my fundraising efforts between what I did with my friends and what I did with my colleagues, and this worked well. With colleagues, we took advantage of the Orange United scheme and organised fundraising events such as football and volleyball competitions, and bake sales. I also added information on the trek to as many meeting agendas as I could, to really spread the message far and wide.
One sponsorship event that went down really well was at our Christmas Town Hall; we brought decorations in to create funny Christmas jumpers. We set a competition for the funniest one, this unleashed some amazing creativity in a lot of staff. Christmas jumpers are big in England, but for us in Italy it was something completely new and everyone loved it.
In terms of fundraising through my friends, the bulk of my donations came from my birthday; I just requested that people donate rather than give me anything. I also ran the Venice Marathon, which was a challenge, and set smaller targets for friends and families to donate to that.
How much did you raise? Did you hit your target?
Jerry: I raised nearly £7,000, beating the £4,000 target.
Beatrice: I raised just over £6,000, which smashed the original target. I was very happy and overwhelmed by people's generosity.
What type of activities did you find drove the most donations from friends, families and colleagues?
Jerry: I promoted my fundraising among colleagues via Town Halls in both CX and RX. I also regularly used the Whatsapp messaging app to follow up individually on donations.
Beatrice: In Italy, fundraising is less ingrained in our culture than in countries like maybe England and the USA, so I found very regular explanations and updates on my social media kept my close circle engaged and more understanding of what we were trying to achieve.
How did your site colleagues/ local OU ambassadors help you raise funds?
Beatrice: Orange United Week kicked off right after the trek was announced, so having that helped a lot.
We also invited some of the staff at Save the Children to our offices, to give a better understanding of what the organisation does and learn how we will be making a difference in supporting them. They also joined us for the two Christmas Jumper activities, which took place in Milan and Rome.
How did you utilise your social media and fundraising pages throughout training?
Jerry: I used Whatsapp to send messages to my different friends and family groups to ask them to help share my campaign. I used my fundraising page particularly as a tool for friends in other countries to donate money.
Beatrice: I did use more than one language on some of my posts, which I found spread my message further than just my close personal network; it meant more people were able to read, understand and share themselves.
I found Facebook was the best platform for telling my story well, but nowadays I would strongly suggest using Instagram, especially for picture updates. If you are part of a community group or club, ask them to post and share updates too - I used my local running team's Facebook page. I also contacted friends with a higher social media following and asked for them to share posts on my behalf.
What was the most challenging part of fundraising and how did you overcome this?
Jerry: Friends may agree to donate money but forget to action. The key challenge was reminding them regularly.
Beatrice: I was really shocked by people's generosity, I wouldn't say it was easy, but I'm not sure I faced any massive challenges. Maybe the marathon! But consistency is key. Continually remind people of what you're doing, it definitely doesn't just happen by itself. Give yourself and your cause constant visibility.
If you could pass on just one piece of fundraising advice to the 2019 trekkers, what would this be?
Jerry: Don't feel shy to ask for donations, it's for a good cause. Be open and be bold.
Beatrice: Be authentic; really put yourself in the shoes of the people you are raising money for, show that you are doing this to give back. We are so lucky to belong to a company that allows us to do this internally, remind people of that. Also, provide as much information on Save the Children as possible, in case people have questions.
What was the essential item that you packed?
Jerry: I had a few essentials items: a head lamp (at least 300 lumen), enough clothes, a sleeping bag to withstand -10 degrees, warm patches, a good backpack – even better if it comes with a water bank – and a must, good trekking shoes.
Beatrice: A good, warm sleeping bag.
What would your top tip be whilst on the trek?
Jerry: Be prepared physically by exercising and training as early as possible and take good equipment.
Beatrice: Listen to your body, speak to your group and guide as they will make everything feel better. Everyone's in it together and there to help each other out.